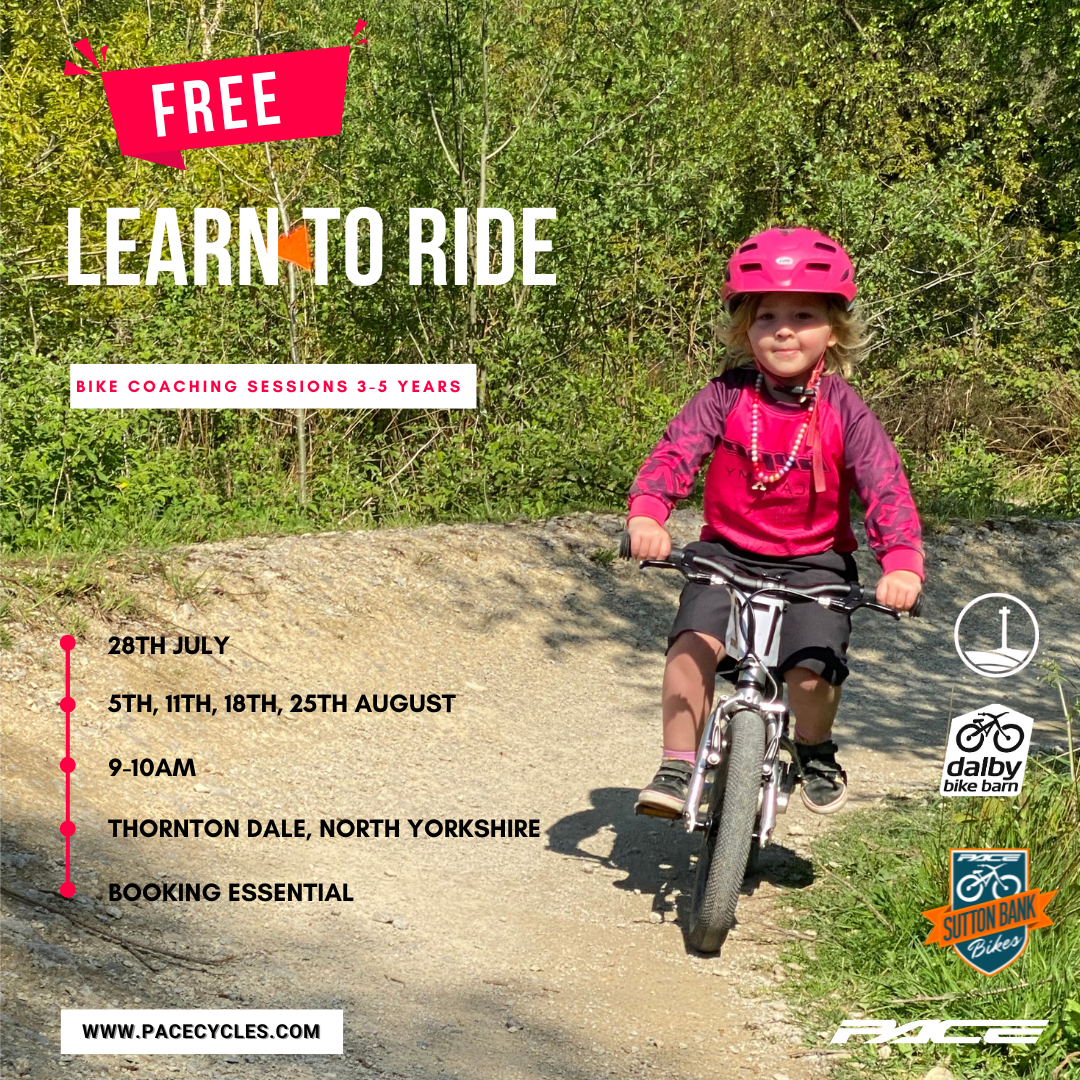 29TH JULY 2023
FREE
LEARN
TO
RIDE
THORNTON DALE - NORTH YORKSHIRE
Aimed at little ones who can't ride a bike, these sessions will give your child confidence on how to ride a bike independently without the use of stabilisers. It focuses on how to stop using both brakes, in a controlled manner and manoeuvre safely around objects giving your child a useful life skill.

No competition, just fun!
DATES:
28TH JULY
5TH and 18TH, 25TH AUGUST.

You don't need to attend all sessions, but your child will need to attend a few of these to learn the skills and gain confidence.

TIME:

9-10AM

Please arrive 10 minutes before

LOCATION:
The main car park itself in the centre of Thornton-Le-Dale or the playing fields which is just next to the main carpark. The location will be dependant on weather and other events in the village at the time. This is to be confirmed. We'll always contact you to let you know the exact location well beforehand.
The carpark or field are next to each other so you won't have to travel anymore than 20 seconds!

AGES:
3-5, however if you have a younger or older child just contact us but it will not be a problem for them to join or arrange another session.

ANYTHING ELSE YOU NEED TO KNOW:

These sessions are delivered by an experienced and qualified cycling coach.

The sessions are all FREE.

We have public liability insurance.

Parents/guardians need to stay for the whole session.

Please bring your childs pedal bike, helmets are mandatory.

If we have enough interest we will do a course for those little ones who can pedal but need a bit more confidence and skill, just send us a message if you would be interested in this.

HOW TO BOOK:

Please email sophie@pacecycles.com your interest along with a contact number. Booking is essential and numbers are limited.